Patient Statements Services: Automated Printing and Mailing Services
Revamp patient statements with cutting-edge automation - delivering accuracy, speed, and customer satisfaction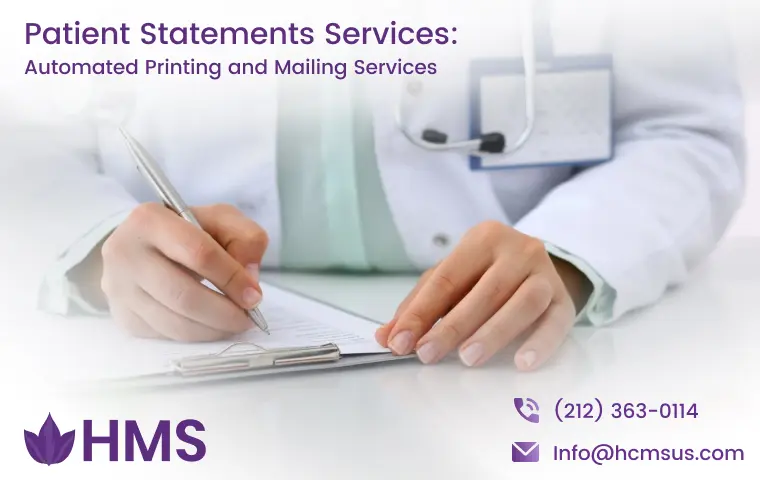 Effective patient statement services are essential for ensuring that medical providers bill patients accurately for the services they receive. By utilizing these services, healthcare practices can streamline the billing process and provide patients with transparent and concise information on their charges and outstanding balances.
Patient statement services play a crucial role in revenue management, ensuring that healthcare practices receive payment for the services they provide.
In addition to billing patients, patient statement services can also support patient billing solutions. By automating the process of generating and distributing patient statements, healthcare practices can reduce the workload on staff and improve the accuracy of billing data.
Automated printing and mailing services are a key part of patient statement services, allowing healthcare practices to generate and distribute patient statements more efficiently and accurately. These services can offer a range of benefits for healthcare practices, including increased efficiency, accuracy, patient satisfaction, and cost savings.
What are Patient Statement Services?
Patient statement services are a crucial aspect of healthcare practices that involve the generation and delivery of statements or bills to patients for the services they receive. These services encompass the entire billing process, from generating invoices to tracking payments and collections.
The importance of patient statement services lies in their ability to streamline the billing process and reduce the administrative burden on healthcare providers. By outsourcing this task to specialized patient billing service providers, healthcare practices can focus on providing quality care to their patients, while leaving the task of generating and sending statements to the experts.
Patient communication services also help to ensure timely and accurate billing, which can have a significant impact on a healthcare practice's revenue cycle. By providing patients with clear and concise billing statements, they can understand the services they received and the associated costs, which can lead to increased patient satisfaction and compliance with payment.
Benefits of Automated Patient Statement Services
Digital patient billing services offer several benefits to healthcare practices, including:
Cost savings: Automated patient statement services can help to reduce the cost of printing, mailing, and processing statements. By outsourcing these tasks to a specialized service provider, healthcare practices can avoid the expense of maintaining in-house printing and mailing equipment, as well as the associated labor costs.
Improved accuracy: These services can help to reduce errors and improve the accuracy of billing data. With advanced software tools and quality control measures, automated services can catch and correct mistakes before they lead to payment delays or disputes.
Enhanced patient communication: Online patient payment services can improve patient communication services by providing clear, easy-to-understand billing statements. This can reduce confusion and increase the likelihood of timely payment.
Best Practices for Mailing Patient Statements
Mailing patient statements is an essential part of healthcare billing, and following best practices can improve efficiency and patient satisfaction. Here are some recommended practices to optimize your mailing process:
1- Protect Patient Privacy and Data Security:
To protect patient privacy and data security, use secure methods when handling and mailing patient statements. It is important to train staff on HIPAA regulations and data security protocols to ensure that patient information is kept confidential and secure.
2- Improve Clarity and Accessibility in Patient Statements:
To make patient statements more patient-friendly, it is important to use clear and concise language to explain the services provided and their associated costs. A simple, easy-to-read format that is accessible to patients of all ages and literacy levels should also be used.
Additionally, including contact information for billing inquiries and customer support can help patients feel more informed and supported throughout the billing process.
3- Provide Convenient Payment Options and Assistance:
In addition to offering a variety of payment options, such as credit/debit cards, online payments, payment plans, and automatic withdrawals, it is important to clearly display payment instructions and options on patient statements.
This helps to ensure that patients can easily submit their payments and reduces the likelihood of missed payments or confusion.
To enhance your patient's experience and improve your billing process, it is recommended to incorporate your practice's logo and colors into your patient statements. This can help to reinforce your brand and increase recognition among patients.
It is also important to ensure that your statements comply with all relevant healthcare billing and patient communication regulations and standards to maintain the privacy and security of patient information.
5- Maximizing Patient Statement Delivery with Offline and Online Modes
Maximizing patient statement delivery can be achieved through the integration of both offline and online modes of sending. Online billing and payment services can be leveraged to complement traditional offline methods, providing patients with convenient and secure ways to receive and settle their bills.
By combining these modes, healthcare providers can optimize their patient statement delivery, increasing the likelihood of on-time payments while enhancing the patient experience.
The Key Factors to Consider When Evaluating an Online Print and Mail Patient Billing Services
When it comes to medical billing, choosing the right online print and mail service is critical to ensure the accuracy, efficiency, and timely delivery of statements. The following key factors have to be considered when evaluating a print and mail service for medical billing statements:
A reputable print and mail service can create tailored medical billing statements with customized information and branding. This ensures that patients receive clear and concise statements that are easy to understand.
Staying on top of statements is crucial to ensure timely delivery. Look for a print and mail service that offers fast turnaround times and the option for digital delivery if necessary.
Accuracy and precision are critical in medical billing statements to avoid billing errors and disputes.
Choose a print and mail service with strict quality control measures to ensure error-free statement delivery.
Precision delivery ensures that patients receive accurate statements promptly, improving their satisfaction with the billing process.
Advanced technology and automated processes can further enhance accuracy and precision, resulting in increased efficiency and cost savings.
By prioritizing accuracy and precision in medical billing statements, you can streamline your billing process, minimize errors, and ultimately improve patient satisfaction.
Some print and mail services offer marketing solutions that can help increase patient engagement and drive revenue. Look for providers that offer targeted marketing campaigns and customized offers that are tailored to each patient's specific needs.
Integrating a print and mail service into your medical billing process can help streamline your communications and make the process more efficient. Look for a provider that can integrate seamlessly with your existing systems, ultimately leading to improved patient satisfaction and a healthier bottom line.
By considering these factors, you can ensure that your medical billing process is efficient, accurate, and cost-effective, ultimately leading to improved patient satisfaction and a healthier bottom line.
Final thoughts
Automated Patient Statement Services streamline healthcare billing, reducing staff workload and improving accuracy. Use best practices for patient privacy, clear statements, convenient payments, and customized delivery.
When choosing an online print and mail service, prioritize tailored statements, timely delivery, and advanced technology for precision in medical billing.So if you want to streamline you patient statement-sending process, it is good to out source your patient statement services to a the top medical billing company in NY, HMS USA LLC.
With the expertise and advance tools they can ease up the process of sending accurate and precise patient statements.Contact us today@ (212) 363-0114 or you can mail us out at Info@hcmsus.com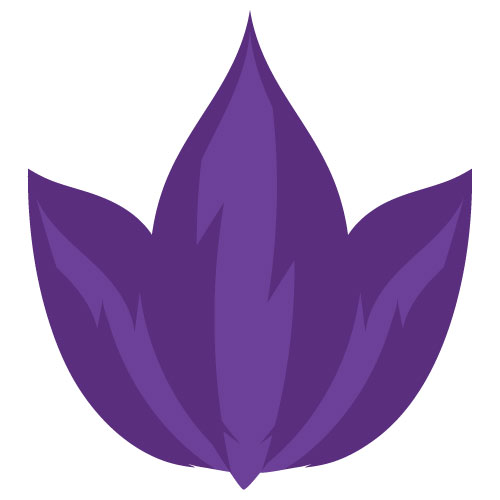 Steve O Keefe
As a blog writer with years of experience in the healthcare industry, I have got what it takes to write well researched content that adds value for the audience. I am a curious individual by nature, driven by passion and I translate that into my writings. I aspire to be among the leading content writers in the world.