5 Things to Consider When Choosing a Medical Credentialing Services
Find Your Perfect Match: 5 Things to Look for in Medical Credentialing Services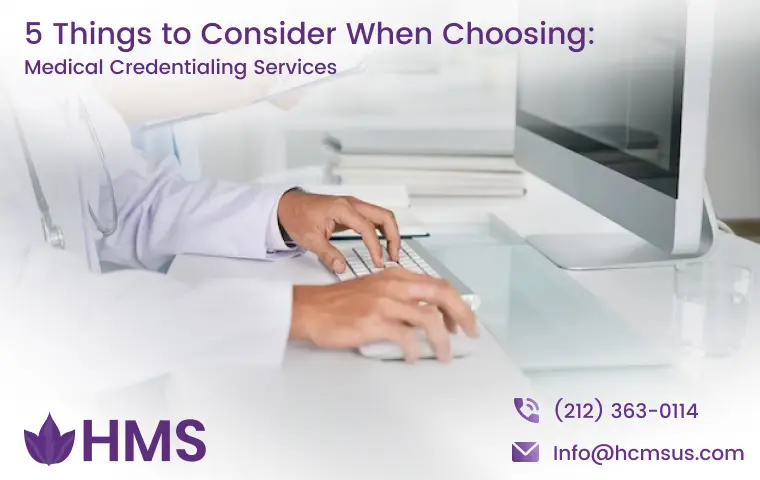 It goes without saying that whenever you are looking for a medical credentialing services provider, you want to choose the best one. This is especially true when your practice's success depends on it.
With complexities and intractable regulations involved in the process of credentialing, many healthcare providers rely on outsourcing Physician credentialing services.
As a provider, you may have a thought in your mind, that all provider enrollment and credentialing providers are the same. But it's not true. There is a huge difference between these service providers and you must consider some important factors before making any decision.
In this blog, We will discuss 5 key things you should consider when choosing a healthcare provider credentialing.
What Makes Providers Think Of Outsourcing?
As a professional, it is not uncommon to experience moments of overwhelm or exhaustion when faced with challenging tasks. As a professional, it is not uncommon to experience moments of overwhelm or exhaustion when faced with challenging tasks
One area where this is particularly true is in medical credentialing. Providers often grapple with complex and time-consuming processes when seeking to work with top payers. These challenges can be further compounded by the constantly evolving landscape of regulations and requirements.
Some of the common reasons why providers may choose to outsource are:
Time-consuming: Medical credentialing is a lengthy and time-consuming process, which can take up a lot of a provider's valuable time.
Complex requirements: Credentialing requirements can be complex and constantly changing. This can be overwhelming for providers, particularly those who lack the necessary expertise and resources to keep up with the latest changes.
Administrative burden: Credentialing involves a lot of administrative work, such as completing paperwork, gathering information, and verifying credentials.
Cost: Outsourcing can often be a more cost-effective option, as it eliminates the need for providers to invest in additional staff, resources, and technology.
Access to expertise: Medical credentialing requires specialized knowledge and experience.
5 Important Things You Can't-Miss before Choosing Medical Credentialing Services
Selecting the right credentialing services provider is not as simple as it may appear. With a myriad of options available across the USA, each offering a different set of services, it is imperative to choose the one that is best suited to your specific needs.
Before making any final decisions, it is crucial to conduct thorough research and consider a range of factors to ensure that you make an informed choice. To find the most reliable service provider for your needs, it is essential to do your homework and conduct a comprehensive investigation.
By carefully considering all of the important factors and weighing your options, you can make an informed decision that will meet your requirements and provide the highest quality service possible. With a well-researched approach, you can streamline the process of selecting the right services provider and have the confidence that you are making the right choice.
Here are the 5 key factors to consider when choosing a medical credentialing service: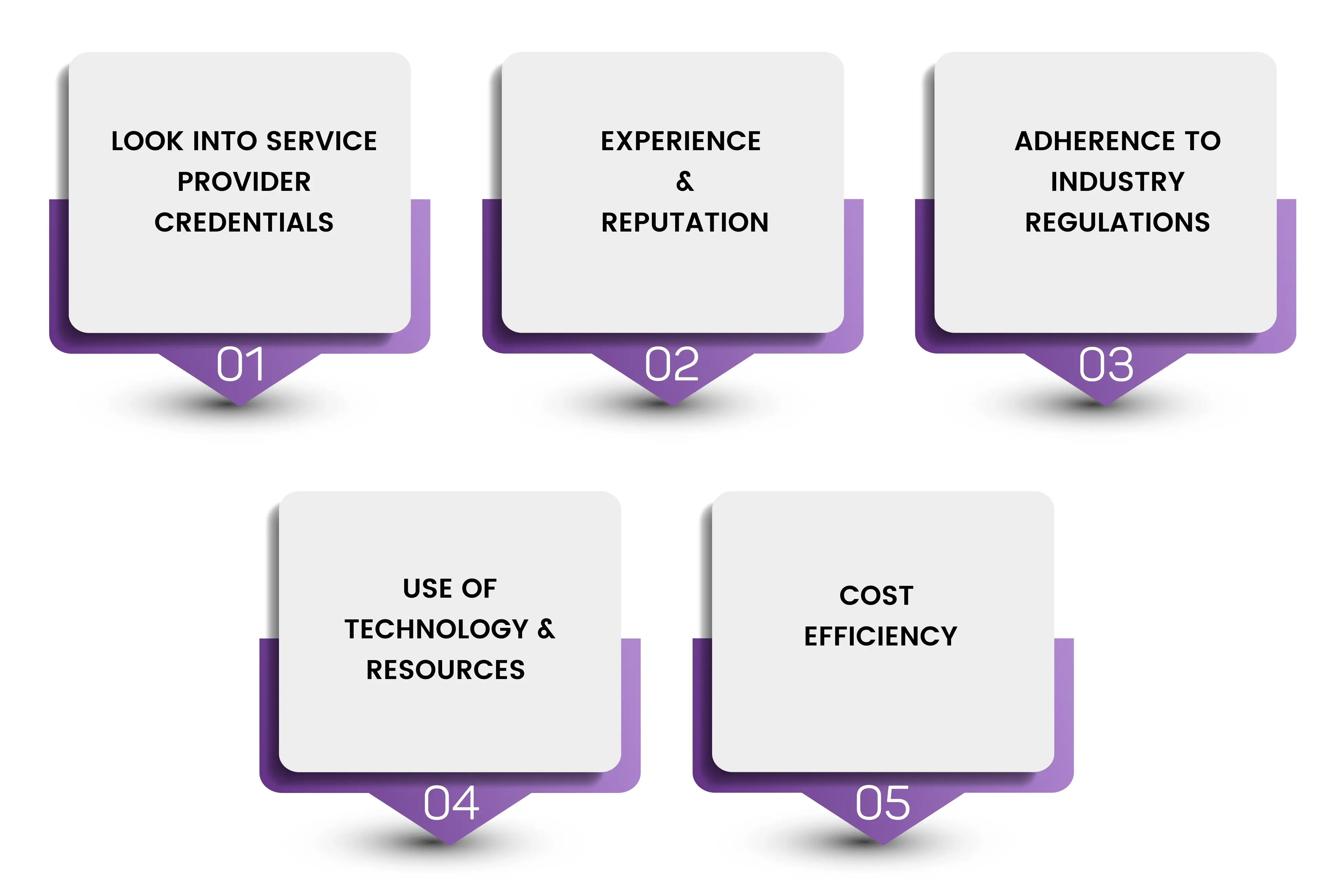 1- Look into Service Provider Credentials:
Before outsourcing, the first and foremost step in choosing a service provider is to verify whether they are certified and credentialed. This will ensure that you are dealing with a credible company that is knowledgeable and experienced in medical credentialing processes.
You need to consult with NCQA for an overview of the company's qualifications. Based on the performance and qualifications of the provider, you can make an informed decision.
2- Experience & Reputation
Evaluate the experience and reputation of the provider. Check out reviews, client references, past performance records, etc., to get an accurate picture of their service quality. It is important to select a company with proven success in Physician credentialing services so that you can ensure you will receive the best results.
Suppose if you are a cardiologist it is better to choose a provider that specializes in cardiology-related credentialing because he can understand the complexity and provide you with better services
3- Adherence to Industry Regulations
Selecting a service provider that complies with the strict rules and regulations of the healthcare industry is essential, given the sensitive nature of patient information involved. It is important to choose a provider with a proven track record of working with all major payers, including Medicare, Medicaid, Commercial/Private Insurance, and other government programs.
To ensure the protection of patient information, it is also important to verify that the provider employs secure networks, firewalls, and encryption technologies to safeguard against data breaches and unauthorized access.
By selecting a reputable medical credentialing service provider that adheres to industry standards and employs advanced security measures, healthcare organizations can have the confidence that their patient data is being handled with the utmost care and professionalism.
4- Use of Technology & Resources
It is important to evaluate the provider's use of technology and resources. Look for providers that specialize in the latest technological advancements and offer a range of services and additional resources, such as credentialing software solutions, user-friendly databases, and customer support.
This will enable you to streamline your workflow processes, reduce manual errors, and optimize the efficiency of your operations. Furthermore, suppose you are looking for a long-term relationship with a provider. In that case, it is important to assess their commitment to developing and maintaining an efficient technology platform that will keep up with changes in the healthcare industry.
By doing so, you can make sure that you're credentialing processes remain up-to-date and secure.
5- Cost Efficiency
Finally, it is essential to compare the costs of each provider. Find out about their pricing policies and check whether they offer additional services or discounts for bulk orders. Ensure that you get value for your money and that the cost savings generated from outsourcing will be greater than the fees charged by the service provider. Look for a provider that offers a competitive price without sacrificing quality or cutting corners.
Final Thoughts
Medical credentialing plays a vital role in the success of a healthcare organization. Therefore, it is important to select a provider that can deliver timely and accurate results. By considering the factors mentioned above, you can make an informed and find the best provider for your needs.
If you are looking for a medical credentialing company that offers a comprehensive range of services and advanced technology solutions, feel free to contact HMS USA LLC to get yourself credentialed in no time. .Contact us today@ (212) 363-0114 or you can mail us out at Info@hcmsus.com.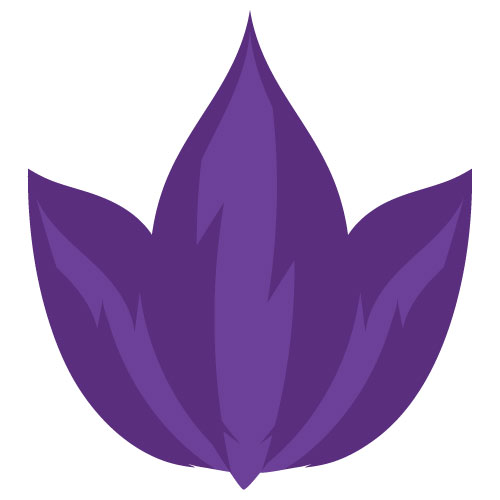 Steve O Keefe
As a blog writer with years of experience in the healthcare industry, I have got what it takes to write well researched content that adds value for the audience. I am a curious individual by nature, driven by passion and I translate that into my writings. I aspire to be among the leading content writers in the world.