QUALITY FIRST
Provider Quality Payment Program
HMS USA LLC offers Quality Payment Program services to guide medical practices to meet quality care measures to succeed under the CMS healthcare guidelines.
Talk To An Expert Now
HEDIS / Care Gaps
PCMH
MIPS
CCM & RPM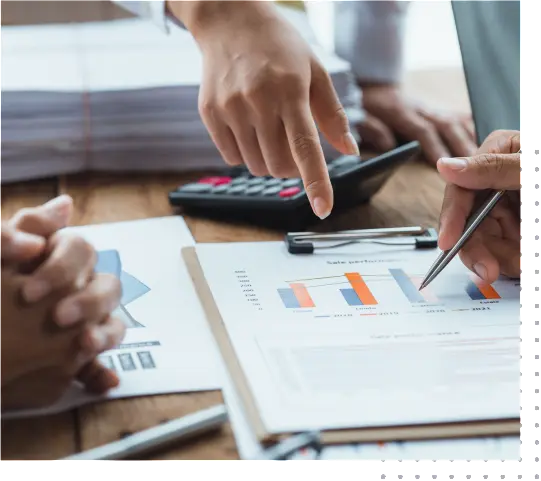 CMS Provider Quality Payment Program
This is undoubtedly true - healthcare providers want to ensure they are reimbursed relatively for their services while maintaining compliance with the CMS provider quality payment program. At HMS, we make it easier for practices to comply with HEDIS quality measures. We provide data abstraction, care gap analysis, and population health management services.
Our QPP healthcare suite of services helps medical providers with the Merit-based Incentive Payment System (MIPS). Our specialists help medical practitioners to meet provider quality payment program measures. HMS is the solution for maximizing incentivized payments and minimizing penalties for healthcare providers. Our HCG experts ensure that providers receive the highest possible score on quality performance, ensuring positive payment adjustments and preventing penalization.
Call Us
Our Providers Quality Payment Program
We at HMS are dedicated to helping healthcare providers succeed with the CMS Provider Quality Payment Program. We offer a suite of services to help with HEDIS / care gaps, PCMH, MIPS, CCM & RPM.
Quality improvement consulting
We offer quality improvement consulting services to help you improve your performance on quality measures. Our consultants can provide customized assistance based on your needs to help you strategize, plan, and implement quality improvement initiatives.
Data Analysis and Reporting
We offer data analysis and reporting services to help you understand your performance data. We can help you identify areas for improvement and track your progress over time so that you can make informed decisions about quality improvement initiatives.
Chart reviews
We take a collaborative approach to chart reviews that engages providers in the process. Our goal is to identify opportunities for quality improvement while maintaining the highest standards to protect patient privacy and confidentiality.
Initial practice assessment
HMS offers an initial practice assessment in which our team analyzes and reviews your practice against the NCQA standards. This will develop a road map for your PCMH recognition and certification.
Site visit facilitation
We facilitate onsite visits from NCQA CCEs and help you meet PCMH certification requirements. This will ensure that your practice is prepared for the site visit and that you understand what to expect.
Gap analysis and report
We will provide a detailed gap analysis report to help you understand the areas where your practice needs to improve to meet the PCMH standards. This ensures that you focus on the progress towards certification.
PCMH
Transform your medical practice into a medical home with HMS. We have the experience and know-how to help you make the transition. We'll provide the resources and support you need to ensure your practice is well-equipped to offer coordinated patient-centered care. Contact us today to learn more about how we can help you.
From analyzing different aspects, such as practice size, care coordination, patient-centered medical home (PCMH) model functionality, and more. We will work with you to develop a tailored approach for your PCMH certification and recognition needs. HMS offers a variety of tools and resources to help providers comply with PCMH requirements, including training modules, process templates, and reporting tools. HMS also provides support and assistance to help providers implement the PCMH model in their practice.
Contact Us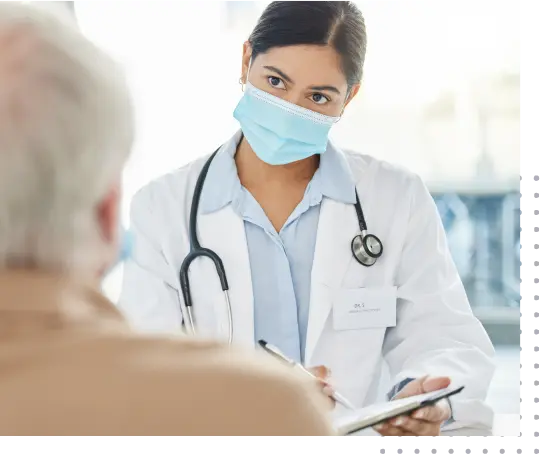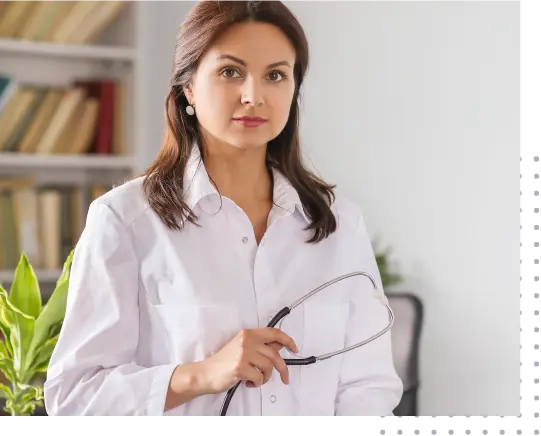 HEDIS/CARE GAPS Services
HEDIS and Care Gap requirements are constantly changing, which can be difficult for providers to keep up with. Providers may not have the staff or resources to comply with all requirements, which can be time-consuming and burdensome. Noncompliance with HEDIS and Care Gap requirements can result in financial penalties for providers.
We provide a comprehensive gap assessment to identify any areas of noncompliance, customized remediation plans to help close gaps in care, and ongoing quality improvement support to help ensure ongoing compliance. We take the hassle out of compliance for healthcare providers and medical practices, making it easier for you to focus on providing quality patient care.
Explore More
Our Providers Quality Payment Program
We at HMS are dedicated to helping healthcare providers succeed with the CMS Provider Quality Payment Program. We offer a suite of services to help with HEDIS / care gaps, PCMH, MIPS, CCM & RPM.
Recommendations for improvement
HMS will provide you with recommendations for improvement based on our analysis of your practice. Our team will help you implement these changes to meet the PCMH standards and improve the quality of care you provide to your patients.
Ongoing technical assistance
We will provide you with ongoing technical assistance throughout achieving PCMH recognition and certification. We will help you troubleshoot any issues arising from changes in the standards or process.
Application Submission
We will submit your application to NCQA on your behalf. HMS has a team of experts well-versed in the National Committee for Quality Assurance (NCQA) standards and requirements. We will work with you to ensure that your application meets all requirements.
Identifying care gaps
We will help you identify gaps in care, develop action plans to close them, and provide ongoing support to ensure that your patients receive the high-quality care they need and deserve. This will help you improve your quality measures.
Educating your staff on quality improvement
Our care gap services include educational materials and workshops for your staff on quality improvement topics such as HEDIS, the Provider Quality Payment Program, and the PCMH. We work with you to improve your HEDIS scores.
Reporting & Software Solutions
HMS will provide regular reports to patients' primary care providers detailing the data we have collected and any changes in the patient's condition. Our software solutions allow us to collect and store Patient's Vital and daily readings patients will take through the devices.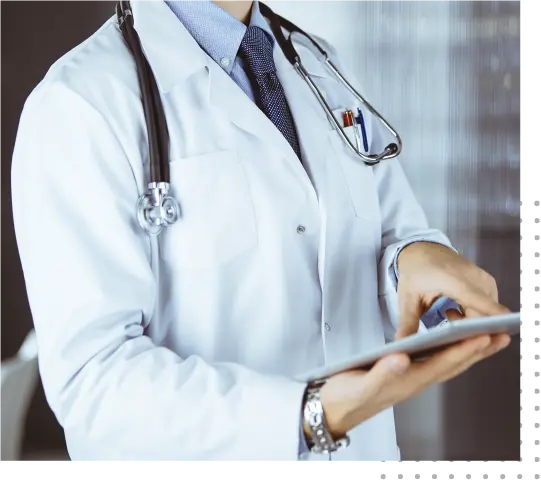 RPM
Our integrated and impeccable software solutions enable the process of remote patient monitoring for you. From optimizing the devices to submitting the extra claims, we aim to improve your reimbursement for you without any hassle.
Our team of experts will work with you to develop a program that meets the specific needs of your patients and your practice. We'll provide regular feedback and support so you can be sure that the quality of care you deliver is always top-notch.
You'll rest easy knowing that our team constantly monitors your patients' progress and intervenes when necessary. Plus, our reports will give you detailed information about how each patient is doing, so you can make informed decisions about their care.
Explore More
MIPS
The MIPS program can be confusing and overwhelming, but it's crucial to participate to receive full payment for services.
HMS USA LLC offers valuable MIPS services to help your medical practice succeed under the CMS guidelines. We'll help you achieve a high MIPS score to avoid negative payment adjustments. Turn your medical practice into a medical home today!
Contact Us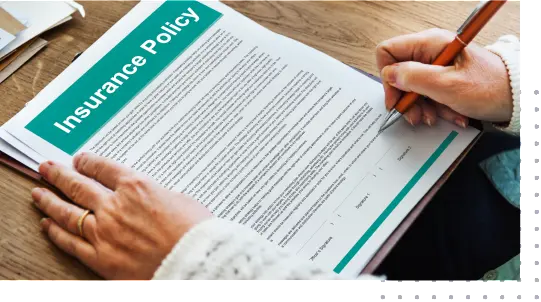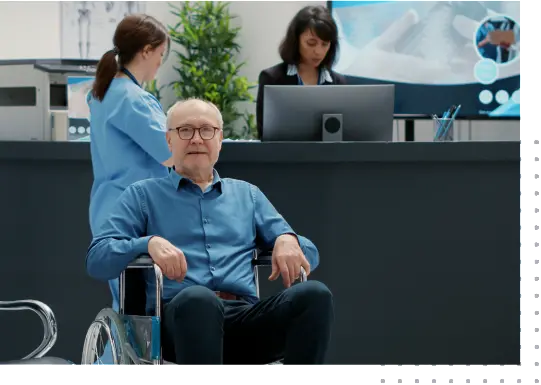 CCM services
Our team of experts will work with you to develop a personalized care plan for each of your patients, and our software will help to automate the process and keep track of their progress. A comprehensive care plan for each patient is designed by our care management team and implemented by you.
Our CCM services help providers meet the quality care measures required under the CMS guidelines. We offer a range of services that can be tailored to meet your organization's specific needs. We not only provide the tools and resources needed to succeed, but we also provide on-going support to ensure that you continue to meet the required quality measures.
Explore More
What Clients Say About Us
Below, you will find feedback from some of our cherished clients. We are proud to have helped them reach their business goals, and we appreciate the kind words they have shared about our services.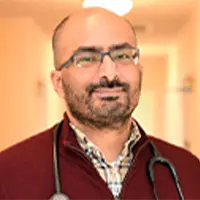 DR. ADEEL IQBAL,DO
North Ocean Medical Group, P.C
I have had the pleasure of working with HMS, USA LLC since 2016 as they are providing me services for both primary care/urgent care practice as well as multiple nursing homes located in NY, USA. Over the past few years, they have demonstrated strong organization, multitasking, and time management skills. Their role is to submit billing claims for all my locations, manage and report monthly income and assist with credentialing for insurance companies. They maintained accurate records for patients and effectively communicated with both patients and insurance companies to resolve outstanding matters. They are very professional in all aspects of their work.
`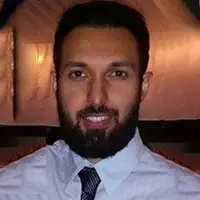 DR. MOHAMMAD ISLAM ,MD
North Orchard Medicine PC
I have been working with HMS USA, LLC for almost three years, and I do not recall a single instance where I have had an issue with billing, coding, credentialing, and receivables. They have an expert team who are highly diligent and correspond swiftly with all my queries. I work with Nauman Jamil, Steve Smith, and other professionals in HMS. They educate and update my staff and me with all the billing and compliance, including MIPS. I have yet to come across another billing agency that can match the level of expertise and professionalism to HMS USA, LLC. Their service is truly unparalleled and impeccable.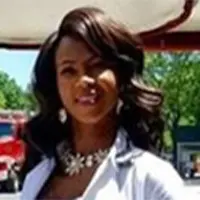 KEISHA KADESHA BRYANT, MD
Dr. Bryant Medical Practice PC
HMS USA LLC has been instrumental in helping me optimize coding for my practice, and in closing the care gaps for my patients. With regular reports and updates from HMS team, I am now able to better understand my practice financials and health, and concentrate more on providing quality care to my patients.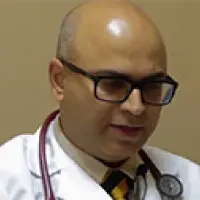 Dr. Arshad Anwar, MD
Advanced Medical Office, PC
I have been using HMS medical billing services for my practice office since 2011. They have exceeded my expectations in growing my practice's revenue, and I would not hesitate to refer them to any medical practitioner looking to improve their practice's reimbursement.
Looking for a Medical Billing Quote?