QUALITY FIRST
Wound Care Billing Services
Maximize Profits, Minimize Hassles with HMS next level Wound Care Billing Services. Our proven strategies and advanced analytics drive optimal reimbursement, minimize denial and boost the practice's bottom line.
Talk To An Expert Now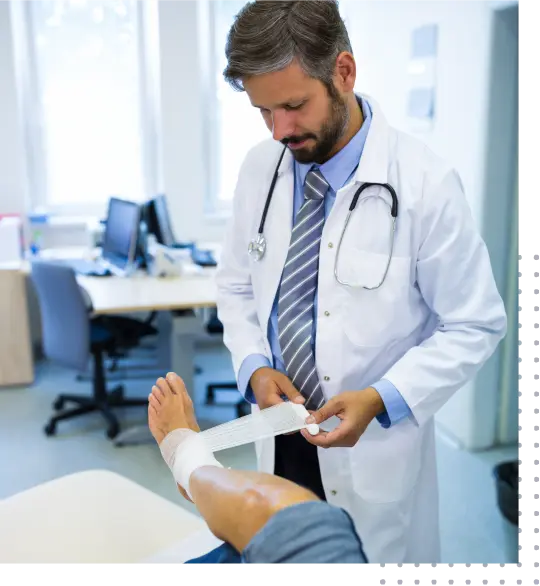 HMS Wound Care Billing Services that Deliver Optimal Results
Overcoming the challenge of obtaining payment for wound care services amidst insurance coverage criteria and documentation can be a serious headache for a healthcare provider like you. As the majority of wound care patients are referred to your facility, uncertainty arises regarding insurance coverage for your valuable services
With an already demanding workload of administrative tasks, you simply cannot afford to be weighed down by intricate billing procedures. In addition, it is crucial to ensure that the wound treatment procedures you perform align with medical necessity guidelines. Verifying whether your services meet the required criteria can be a critical aspect of your practice.
This is where you need a reliable wound care billing provider like HMS USA LLC that offers comprehensive solutions for medical practices. We understand how vital it is to get paid for your services in a timely manner, and we offer exceptional support with all the required documentation so you can maximize your profits without any hassles.
Call Us
Our Superlative Wound Care Medical Billing Services
With our expertise in the healthcare industry, we can provide you with superior medical billing services and ensure that your practice receives optimal reimbursement for your wound care services. Our extensive services include but are not limited to:
Free Practice Analysis
We conduct a thorough analysis of your current billing system and identify the areas of improvement and suggest the best practices that will help you optimize your reimbursement.
Detailed Coding and Documentation
We ensure accurate wound care icd-10 and cpt coding schemes and precise documentation for all of your wound care procedures to facilitate quick reimbursements from insurers.
Swift Claim Submission & Follow-up
Our team of experienced billers can verify patient details, submit claims to insurance companies and track the status of payments. We also stay abreast with the latest industry changes.
Appeal Assistance
In case a claim is denied due to any reason, we provide assistance with the appeal process and go beyond our scope to ensure that you receive optimal reimbursement for the services you have rendered
EHR and EMR Assistance
To comply with the industry's latest updates and to give a better experience, we have placed robust EHR and EMR Software's that will make it easier for the practitioners to go through the patient's history and provide better treatment.
QPP Enrollment
We have a better understanding of (MIPS) & (APM). We can help you with the enrollment process for MIPS and ensure that your practice receives incentives as per the guidelines.
Revenue Maximization Starts with Accurate Wound Care Coding
Providers often face coding challenges, particularly when it comes to accurately reporting selective and non-selective wound debridement areas. Furthermore, there is a common tendency to report wound dressing as a separate code rather than billing it appropriately under (E/M) services. With medical coding not the main domain of a provider, they mostly fail to understand the nitty-gritty of accurate coding.
It leads to denied claims, delaying the reimbursement process and resulting in financial losses. This is where the need for a wound care medical billing company arises as an inaccurate code or wrong reporting will lead to underpayment or even denial of the claim. So, you will need reliable support to ensure that your wound care medical coding is accurate and updated with the latest rules and regulations.
At HMS USA LLC, we understand the importance of precise wound care coding and documentation for optimal reimbursement. Our team of experienced and certified medical coders provides comprehensive solutions that meet all your needs for accurate documentation according to wound care billing and coding guidelines.
Contact Us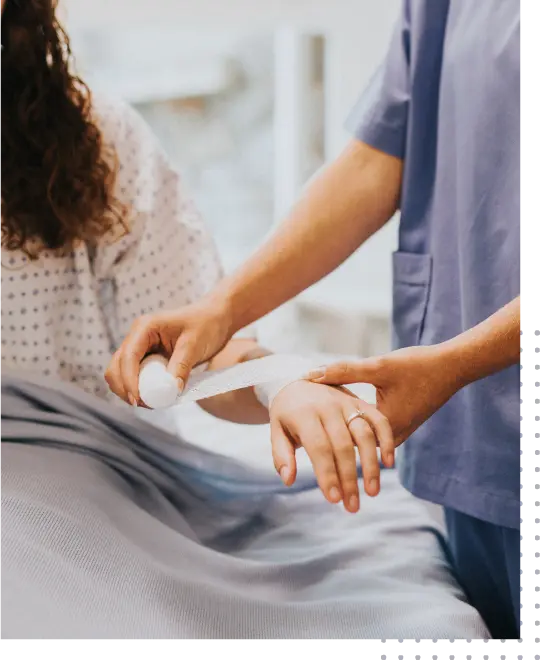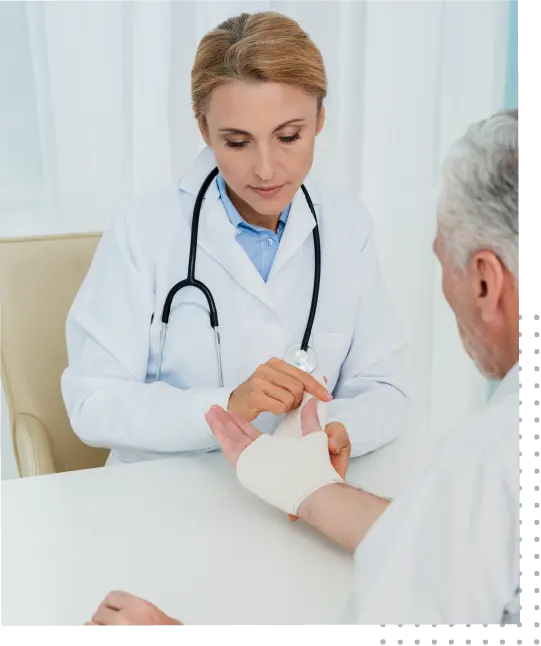 Why Choose HMS for Wound Care Billing and Coding Services
There comes a time when you may get a thought at the back of your mind that this administrative office work is hurting you bad and you are in need of a reliable billing partner that has got the expertise and resources that you require to ensure smooth billing process. You don't need to hover here and there.
HMS USA LLC is your go-to billing partner if you are looking to streamline your medical billing process. We have got the understanding that Wound care billing and coding is a complicated process and requires special attention to detail. Keeping up with the recent technological updates, regulations, rules and coding changes is an important aspect that cannot be overlooked.
Outsourcing your wound care medical billing services to a top-notch revenue cycle management like HMS will help you see a revenue increase of 85%. Our Well trained staff is working in accordance to HIPAA Compliance to make sure that the patient's data is secure. So don't let traditional billing practices put a dent in your practice's financial performance; make a better decision now.
Explore More
What Clients Say About Us
Below, you will find feedback from some of our cherished clients. We are proud to have helped them reach their business goals, and we appreciate the kind words they have shared about our services.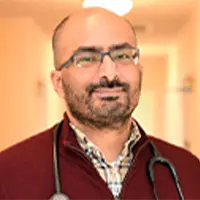 DR. ADEEL IQBAL,DO
North Ocean Medical Group, P.C
I have had the pleasure of working with HMS, USA LLC since 2016 as they are providing me services for both primary care/urgent care practice as well as multiple nursing homes located in NY, USA. Over the past few years, they have demonstrated strong organization, multitasking, and time management skills. Their role is to submit billing claims for all my locations, manage and report monthly income and assist with credentialing for insurance companies. They maintained accurate records for patients and effectively communicated with both patients and insurance companies to resolve outstanding matters. They are very professional in all aspects of their work.
`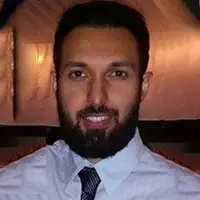 DR. MOHAMMAD ISLAM ,MD
North Orchard Medicine PC
I have been working with HMS USA, LLC for almost three years, and I do not recall a single instance where I have had an issue with billing, coding, credentialing, and receivables. They have an expert team who are highly diligent and correspond swiftly with all my queries. I work with Nauman Jamil, Steve Smith, and other professionals in HMS. They educate and update my staff and me with all the billing and compliance, including MIPS. I have yet to come across another billing agency that can match the level of expertise and professionalism to HMS USA, LLC. Their service is truly unparalleled and impeccable.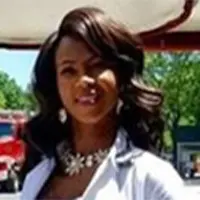 KEISHA KADESHA BRYANT, MD
Dr. Bryant Medical Practice PC
HMS USA LLC has been instrumental in helping me optimize coding for my practice, and in closing the care gaps for my patients. With regular reports and updates from HMS team, I am now able to better understand my practice financials and health, and concentrate more on providing quality care to my patients.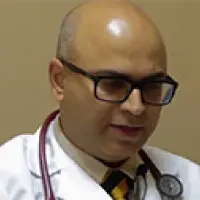 Dr. Arshad Anwar, MD
Advanced Medical Office, PC
I have been using HMS medical billing services for my practice office since 2011. They have exceeded my expectations in growing my practice's revenue, and I would not hesitate to refer them to any medical practitioner looking to improve their practice's reimbursement.
Looking for a Medical Billing Quote?