QUALITY FIRST
Neurosurgery Billing Services
Did you know that neurosurgery practices lose an average of 30% of their revenue due to billing inefficiencies? Experience the peace of mind that comes with partnering with the top neurosurgery billing service in town.
Talk To An Expert Now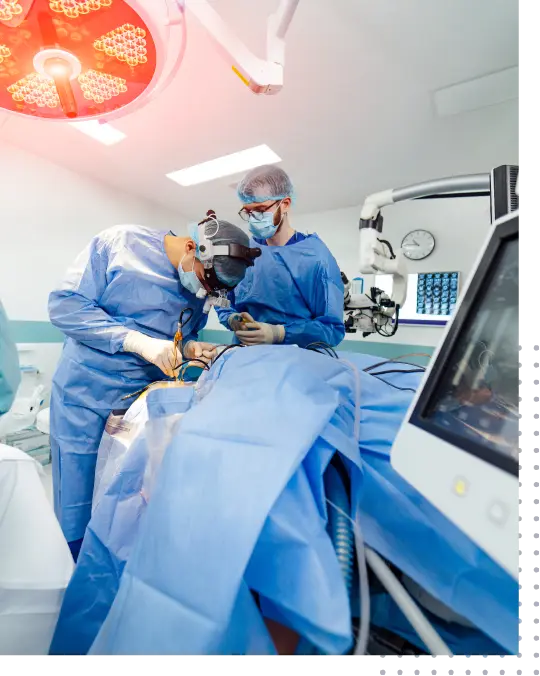 Maximize Your Neurosurgery Services Earnings with Our Cutting-Edge Billing Solutions
As a neurosurgery practice, you know that billing for your specialized services can be complicated and challenging. The intricate nature of neurosurgery services makes it difficult to ensure accurate billing and coding, often leading to a high rate of errors, rejected claims, and delayed payments that can affect your practice's bottom line and cause uncertainty.
With procedures like craniotomy & brain biopsy or Endoscopic pituitary surgery, billing for bundled services can make it even more challenging & can raise complexities to determine the appropriate codes and reimbursement rates. Using inaccurate codes can also result in medical billing fraud, so it's important to be extra vigilant when billing for neurosurgery services.
At HMS, we understand that these challenges can be frustrating and can have a significant impact on your practice growth. Our specialized knowledge and expertise in neurosurgery billing can help ensure your claims are processed accurately and efficiently. We also keep up-to-date with the latest insurance regulations and requirements, taking the burden off of you and your team.
Call Us
Igniting Your Practice's Growth: Our Innovative Neurosurgery Billing Service Process
We offer innovative neurosurgery revenue management cycle services to help you maximize your revenue and achieve profitability. With our expertise and strategic approach, we can help you take your practice to the next level.
Patient Eligibility Verification
Our dedicated team of professional billers will work alongside you to verify real time patient eligibility and benifits before submitting claims to avoid delays or rejections. We provide a detailed overview of copays, co-insurance deductibles and out-of-pocket maximum.
Surgical Procedure Coding
At HMS, our experienced medical billing team will help you identify the most accurate codes to ensure that your claims are processed in a timely manner. We'll also provide coding advice and guidance based on current industry guidelines and regulations
Real-Time Charge Entry
Our real-time charge entry system allows you to enter charges quickly, accurately and securely. One of our experienced medical billing specialists will review your claims in the same day to ensure accuracy and timely submission to insurance carriers.
Electronic Claims Submission
Our highly qualified team of medical billing experts will submit your claims electronically to insurance carriers for swift processing and payment. We'll also provide online tracking and follow-up as needed.
A/R Recovery Services
We will help you maximize your reimbursements by monitoring and managing appeals, denials and rejections. We Manage Account receivables and collections from insurance companies and provide detailed reports.
Payment Posting & Reconciliation
We provide accurate payment posting and reconciliation services to ensure that you get your desired payment. We will also provide you with timely and accurate financial reports, helping to keep your practice in check.
Say Goodbye to Neurosurgery Coding Errors with Our Coding Expertise
Have you ever been stumped by the labyrinth of medical billing codes? Medical billing for neurosurgery can be especially challenging due to the complexity of the procedures and the multitude of codes to keep track of. But fear not, with the help of medical experts, you can avoid the pitfalls of coding errors and stay compliant with HIPAA regulations.
With a wide range of surgical procedures, pre-post operation evaluation, medical supplies and medications all associated with neurosurgery services, medical billing can get overwhelming. It is important for medical professionals to accurately code for neurosurgery procedures to prevent medical fraud and reduce the risk of claim denials.
With HMS USA LLC, Spending hours poring over medical code comes to an end. We understand the intricacies of neurosurgery billing codes, from the complex procedures to the various coding schemes required. That's why we use the latest neurosurgery cpt codes, modifiers, and ICD-10 diagnostic codes to ensure accurate and timely billing for your practice.
Contact Us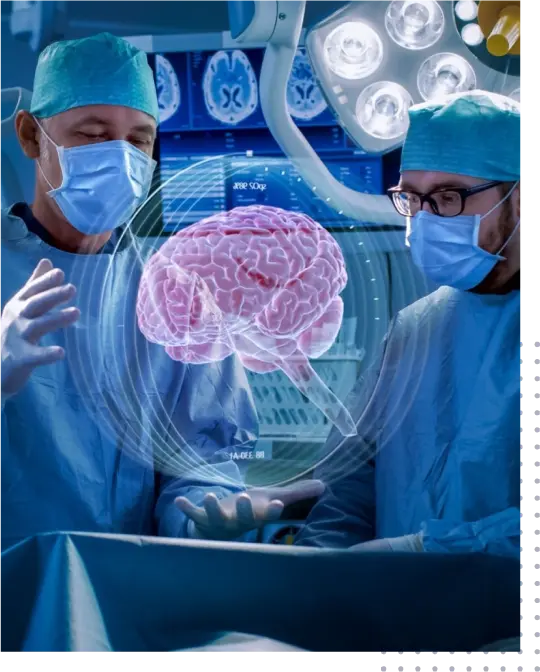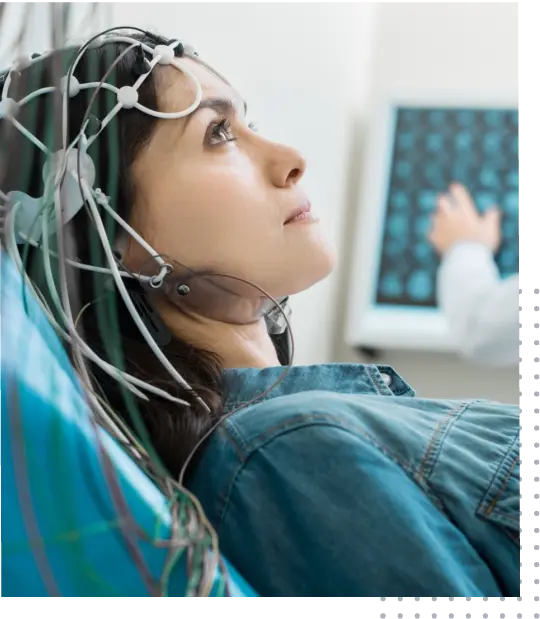 Why Choose HMS for Neurosurgery Medical Billing Services
So, to relieve your billing headaches when it comes to neurosurgery, it's essential to choose a reliable and experienced medical billing service provider like HMS. With over decade of experience in the healthcare industry, HMS offers specialized billing solutions for neurosurgery that are designed to maximize revenue and minimize denials.
Billing experts at HMS understand the nuances of neurosurgery medical billing and understand the critical need for accuracy during billing and coding for neurology. Also, we reduce days in pre-authorization, eligibility verification and AR as per medical group management association (MGMA) standards.
We are experts in reducing the incidence of underpayments and denials. Our team ensures that all treatment procedures are coded with laboratory reports and doctors' notes, resulting in maximum reimbursement. With a first-time passing rate of 95% on claims, we guarantee accurate and timely billing for your practice. And with A/R days less than 30 days, you can rest assured that you'll receive prompt reimbursement for your services.
Explore More
What Clients Say About Us
Below, you will find feedback from some of our cherished clients. We are proud to have helped them reach their business goals, and we appreciate the kind words they have shared about our services.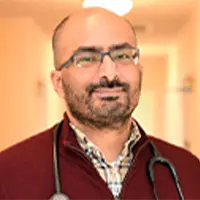 DR. ADEEL IQBAL,DO
North Ocean Medical Group, P.C
I have had the pleasure of working with HMS, USA LLC since 2016 as they are providing me services for both primary care/urgent care practice as well as multiple nursing homes located in NY, USA. Over the past few years, they have demonstrated strong organization, multitasking, and time management skills. Their role is to submit billing claims for all my locations, manage and report monthly income and assist with credentialing for insurance companies. They maintained accurate records for patients and effectively communicated with both patients and insurance companies to resolve outstanding matters. They are very professional in all aspects of their work.
`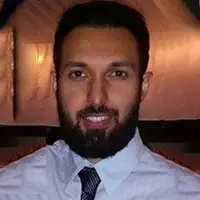 DR. MOHAMMAD ISLAM ,MD
North Orchard Medicine PC
I have been working with HMS USA, LLC for almost three years, and I do not recall a single instance where I have had an issue with billing, coding, credentialing, and receivables. They have an expert team who are highly diligent and correspond swiftly with all my queries. I work with Nauman Jamil, Steve Smith, and other professionals in HMS. They educate and update my staff and me with all the billing and compliance, including MIPS. I have yet to come across another billing agency that can match the level of expertise and professionalism to HMS USA, LLC. Their service is truly unparalleled and impeccable.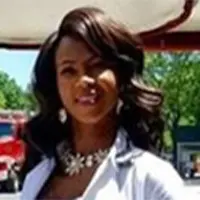 KEISHA KADESHA BRYANT, MD
Dr. Bryant Medical Practice PC
HMS USA LLC has been instrumental in helping me optimize coding for my practice, and in closing the care gaps for my patients. With regular reports and updates from HMS team, I am now able to better understand my practice financials and health, and concentrate more on providing quality care to my patients.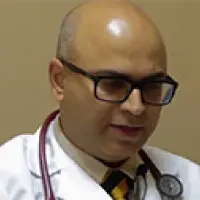 Dr. Arshad Anwar, MD
Advanced Medical Office, PC
I have been using HMS medical billing services for my practice office since 2011. They have exceeded my expectations in growing my practice's revenue, and I would not hesitate to refer them to any medical practitioner looking to improve their practice's reimbursement.
Looking for a Medical Billing Quote?