QUALITY FIRST
Oncology Medical Billing
Dominate the competition with HMS USA LLC's unmatched oncology medical billing services. Skyrocket your revenue to unprecedented heights & revolutionize your financial performance with the best in the business.
Talk To An Expert Now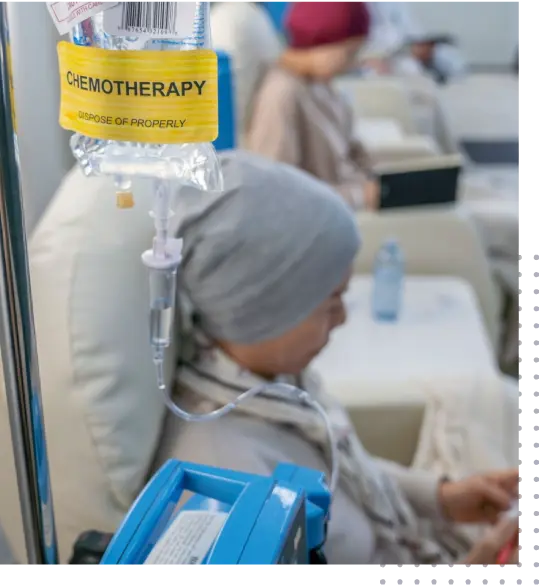 Drive Your Revenue to the Top with Our Oncology Billing Services
As an oncologist, you may feel that you are stranded in complex and lengthy treatment procedures, and frustrating coding and billing processes. Intricate reimbursement structures of government & private insurance companies can keep you from generating what you deserve for the care you provide.
Not being able to tackle billing errors can cause a significant decline in your practice's revenue. This can lead to a stressful and overwhelming situation where you feel helpless and lost in the sea of paperwork. You may struggle with claim denials, payment delays, and compliance issues, which can ultimately impact patient care and satisfaction.
At HMS USA LLC, our team of billing specialists understands the difficulties oncologists face when it comes to medical billing. We dedicate ourselves to providing reliable, secure and efficient healthcare services to bring your practice back up to speed! Our team uses advanced technology tools & analytics to minimize claim rejections and maximize payments.
Call Us
Our Oncology Revenue Cycle Management Services That Give Us an Edge over Competitors
With HMS USA LLC's oncology medical billing services, you can rest assured that your practice will experience efficient and secure revenue cycle management. We provide comprehensive solutions to take charge of the entire process and accelerate your financial performance.
Practice Diagnostic
Assessment
Our billing experts will review your current practice and offer a detailed report of its financial performance. This helps to uncover and address any areas of concern or opportunities for improvement.
Insurance Eligibility and Pre-Post-Approval
Our team verifies patient insurance eligibility and pre and post-approval requirements to ensure prompt payments and prevent denials due to incorrect information.
Coding
Compliance
We ensure that all codes used are accurate and compliant with state and federal laws. This helps to reduce the time taken for processing claims, as well as minimizes claim denials.
Claims
Processing
Our team ensures that all claims are accurately prepared and submitted promptly. We continually monitor the progress of claims to guarantee they are paid as efficiently as possible.
A/R & Denial
Management
We track the status of all accounts receivables and manage any denials or rejections that arise. Our team ensures that any pending payments from insurers and patients are collected promptly.
Specialty-Oriented Custom
Software
To make sure your practice stays up to date with the latest changes in the insurance industry, we provide specialty-specific software customised for oncology practices.
Eliminate Coding Roadblocks with Reliable Oncology Coding Services
As a multi-disciplinary field, oncology demands a high level of precision and accuracy in medical coding. However, navigating the complex billing procedures for cancer treatments, such as radiation and surgery, can often leave healthcare professionals feeling stuck in a frustrating and time-consuming process.
Moreover, the frequent changes in coding schemes and compliance regulations can create additional challenges, leading to potential delays in payments and compliance issues. Falling behind in this highly regulated and constantly evolving field can have serious consequences, making it crucial to stay up-to-date with the latest coding and compliance requirements.
Moreover, the frequent changes in coding schemes and compliance regulations can create additional challenges, leading to potential delays in payments and compliance issues. Falling behind in this highly regulated and constantly evolving field can have serious consequences, making it crucial to stay up-to-date with the latest coding and compliance requirements.
Contact Us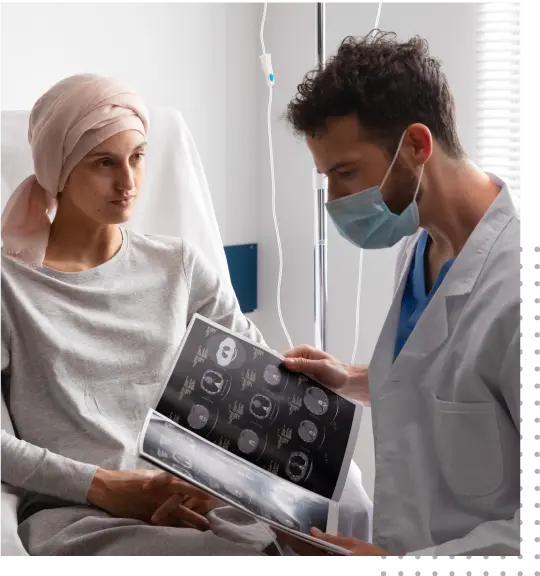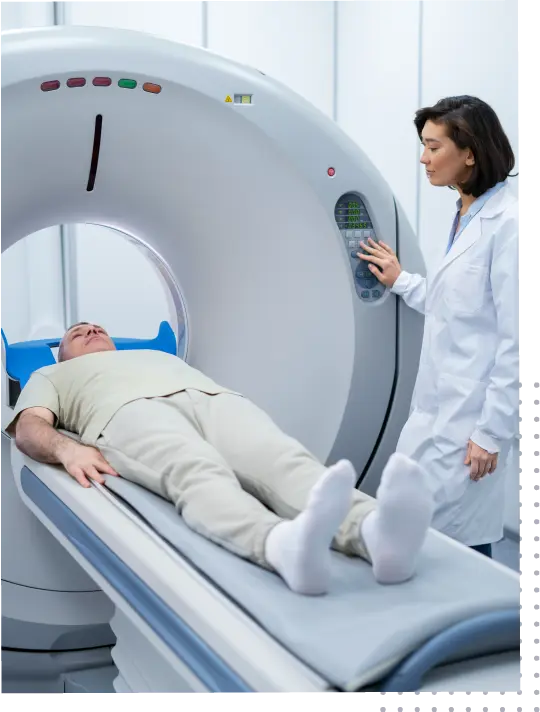 Why Choose HMS for Oncology Medical Billing Services?
As a healthcare provider, we know that your top priorities are maximizing revenue, minimizing denials, and improving collection rates. That's why we offer advanced solutions and proven strategies to help you achieve these goals and more. At HMS, we specialize in billing for subcategories of oncology medical billing i-e
Radiation Oncology Medical Billing
Medical Oncology
Hematology & others
Our team of experts stays up-to-date with the latest oncology billing and coding guidelines, ensuring that your claims are accurate, compliant, and processed promptly.But we don't stop there. We go above and beyond to improve your collection rate and minimize your denial rate, so you can get paid faster and more consistently.
Our team employs cutting-edge strategies and technology to ensure that your billing processes are streamlined, efficient, and error-free. That's why we offer a comprehensive range of oncology practice management services, including EHR implementation, credentialing, and contract negotiation. Let's make a difference in the lives of your patients and your practice!
Explore More
What Clients Say About Us
Below, you will find feedback from some of our cherished clients. We are proud to have helped them reach their business goals, and we appreciate the kind words they have shared about our services.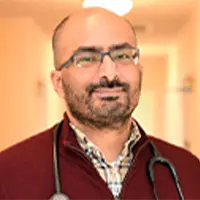 DR. ADEEL IQBAL,DO
North Ocean Medical Group, P.C
I have had the pleasure of working with HMS, USA LLC since 2016 as they are providing me services for both primary care/urgent care practice as well as multiple nursing homes located in NY, USA. Over the past few years, they have demonstrated strong organization, multitasking, and time management skills. Their role is to submit billing claims for all my locations, manage and report monthly income and assist with credentialing for insurance companies. They maintained accurate records for patients and effectively communicated with both patients and insurance companies to resolve outstanding matters. They are very professional in all aspects of their work.
`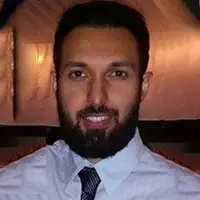 DR. MOHAMMAD ISLAM ,MD
North Orchard Medicine PC
I have been working with HMS USA, LLC for almost three years, and I do not recall a single instance where I have had an issue with billing, coding, credentialing, and receivables. They have an expert team who are highly diligent and correspond swiftly with all my queries. I work with Nauman Jamil, Steve Smith, and other professionals in HMS. They educate and update my staff and me with all the billing and compliance, including MIPS. I have yet to come across another billing agency that can match the level of expertise and professionalism to HMS USA, LLC. Their service is truly unparalleled and impeccable.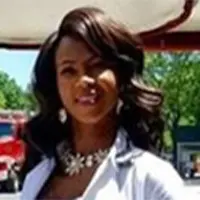 KEISHA KADESHA BRYANT, MD
Dr. Bryant Medical Practice PC
HMS USA LLC has been instrumental in helping me optimize coding for my practice, and in closing the care gaps for my patients. With regular reports and updates from HMS team, I am now able to better understand my practice financials and health, and concentrate more on providing quality care to my patients.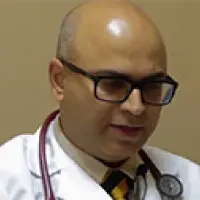 Dr. Arshad Anwar, MD
Advanced Medical Office, PC
I have been using HMS medical billing services for my practice office since 2011. They have exceeded my expectations in growing my practice's revenue, and I would not hesitate to refer them to any medical practitioner looking to improve their practice's reimbursement.
Looking for a Medical Billing Quote?