Healthcare providers mostly engage in a multitude of surgical procedures on a daily basis, the consideration of pre-surgical evaluations has become a common practice. But one thing that makes them think, are these pre-operation evaluations or exams going to be covered by the insurance payers?
In this blog, we are going to answer this important question and will provide you with important guidelines you need to follow if you are a healthcare provider or a medical biller. Plus, we will shed light on accurate pre op clearance icd 10 codes.
Medicare Guidelines For Pre Operation Evaluation
Before the year 2001, Medicare often rejected requests for pre-surgery assessments and tests. They considered these checks similar to regular health checkups, which were not covered by Medicare.
However, things changed after a specific change was made. Medicare announced that claims for pre-surgery medical checkups and diagnostic tests (basically, health evaluations before surgery) needed to include the right code that represented the reason for the pre-surgery check (for example, codes like V72.81 through V72.84).
What should a Pre Operative Assessment Include?
When a physician requests for a pre-operative assessment, it includes a history, physical examination of the patient, review of available medical records, and laboratory tests.
Depending on the condition of the patient, pre-operative checkups also include imaging studies such as x-rays, ultrasounds, CT scans and etc.
Pre Operative Clearance
As we've explored previously, it's important to note that not all pre-operative clearances requested by surgeons are deemed medically necessary according to CMS policies. While Medicare might decline coverage for specific pre-operative clearance tests, coverage, and payment considerations are primarily influenced by:
Coverage under the Social Security Act (SSA): The benefits provided by Medicare fall under the regulations of the SSA. This means that Medicare's coverage decisions align with the guidelines outlined in the SSA.
Medically Necessary Diagnosis and Treatment: For coverage to be considered, the diagnosis and subsequent treatment must be deemed medically necessary. The objective is to enhance the patient's overall functioning and well-being through these interventions.
Potential for Insurance Coverage: Some aspects of pre-operative clearances might be included in preventive services covered by insurance plans. It's crucial to understand the scope of your insurance coverage in this regard.
Billable ICD 10 Code for Preoperative Clearance
The surgical clearance examination conducted to clear a patient for surgery is typically encompassed within the global surgical package. This implies that this particular examination should not be billed separately. To ensure accurate coding, it's advised to select an appropriate pre op clearance icd 10 Icode from the category of Z01.810 through Z01.818, which is specifically designated for preoperative clearance purposes.
Here's a breakdown of the relevant surgical clearance icd 10 codes within this category:
Z01.810: Encounter for preprocedural cardiovascular examination
Z01.811: Encounter for preprocedural respiratory examination
Z01.812: Encounter for preprocedural laboratory examination
Z01.818: Encounter for other preprocedural examination
By meticulously applying these codes, healthcare professionals can ensure that the preoperative clearance examination is accurately documented within the procedural framework and appropriately aligned with coding conventions.
Documenting for Appropriate Preoperative Medical Evaluation
Referring to the guidelines set forth by the Georgia Academy of Family Physicians in 2016, it's imperative to ensure comprehensive documentation when submitting bills for preoperative medical evaluations. Your notes should encompass three crucial elements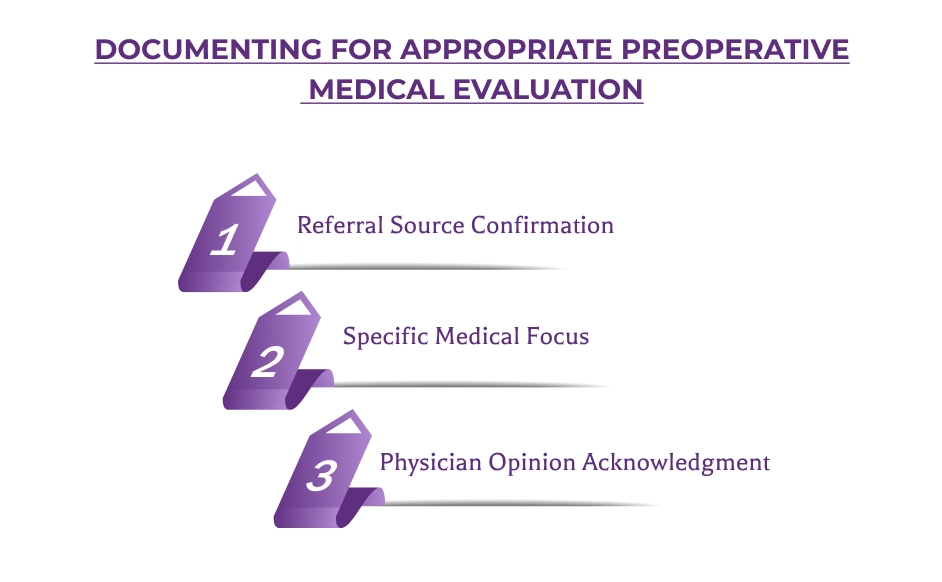 Referral Source Confirmation: Clearly reference the request for the preoperative medical evaluation initiated by the Primary Care Physician (PCP). This verification underscores the origin and necessity of the evaluation.
Specific Medical Focus: Document the exact medical condition that was identified as the focal point for assessment during the medical evaluation. By noting this detail, you establish a direct correlation between the evaluation's purpose and the patient's medical context.
Physician Opinion Acknowledgment: Your notes must include evidence that the physician's assessment and opinion, derived from the surgical clearance examination, have been communicated back to the requesting provider. This ensures a seamless feedback loop between the medical evaluation and the provider's requisition.
Billing Guidelines for Preoperative Clearance
When it comes to billing for preoperative exams, precise adherence to guidelines is crucial. In scenarios where a patient's preoperative evaluation lacks medical necessity, including Modifier GY with E/M procedural codes is a vital step. Modifier GY signifies that the provided services are not acknowledged as a covered Medicare benefit, ensuring transparency in billing.
Conversely, for medically necessary preoperative clearance exams, billing companies must follow meticulous procedures. According to Section 4, Part M of the ICD-10 official coding guidelines, it's imperative to select the most fitting E/M (Evaluation and Management) code for accurate claims. Specifically, when patients are undergoing preoperative evaluations exclusively, billing practitioners are mandated to employ a code from the Z01.81 subcategory. This meticulous coding approach not only aligns with industry standards but also facilitates seamless reimbursement processes.
Example Scenario Billing for Preoperative Clearance Exam
Patient Profile: John Smith, a 58-year-old patient with Obsessive-compulsive disorder, seeks preoperative evaluation for a Tendon Repair surgery.
Steps for Billing:
Documentation of Request and Reason:
The medical provider, Dr. Adams, records in the patient's medical record the request for a preoperative medical evaluation by the surgeon in preparation for Tendon Repair Surgery. The specific medical condition, Tendon Repair Surgery (diagnosis code: M66.879), is noted as the focus of the evaluation.
Evaluation and Management Service Communication:
Dr. Adams performs a comprehensive evaluation, considering John's Obsessive-compulsive disorder in relation to the impending surgery. The findings and recommendations from this evaluation are shared with the surgeon, Dr. Johnson, who will perform the Tendon Repair Surgery. This ensures a seamless exchange of critical information between medical professionals.
Diagnosis Coding:
To accurately bill for the preoperative clearance exam, Dr. Adams employs the most fitting diagnosis codes. The primary diagnosis code is Z01.812, indicating the preprocedural laboratory examination. This reflects the specific nature of the evaluation. The secondary diagnosis code M66.879 is used to specify the reason for surgery, which is Spontaneous rupture of synovium and tendon.
Additional Diagnosis Considerations:
Depending on the patient's overall health and specific conditions, Dr. Adams includes additional relevant diagnosis codes. In this case, given John's OCD F42 applied.
Conclusion:
Preoperative clearance is an integral part of all medical interventions. To ensure seamless reimbursement processes, healthcare providers must adhere to detailed coding conventions and billing protocols. By referencing the ICD-10 official coding guidelines and CMS policies, practitioners can appropriately document preoperative clearances and bill for services rendered without any issues.
Additionally, they should also remember to confirm referral sources, focus on the patient's specific medical condition, and acknowledge physician opinions. By following these guidelines, practitioners can ensure accurate coding of this essential evaluation procedure.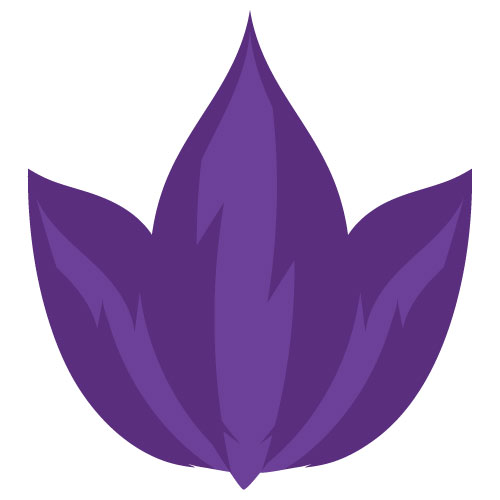 Glenn Phillips
As a blog writer with years of experience in the healthcare industry, I have got what it takes to write well researched content that adds value for the audience. I am a curious individual by nature, driven by passion and I translate that into my writings. I aspire to be among the leading content writers in the world.